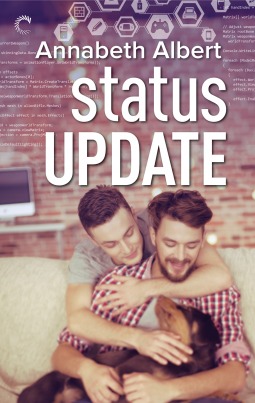 4 Stars
Gahhhhhh! That was a refreshing read. There were so many elements present that I just love and they were all wrapped up into this sweet little read.
Out for you? Yep!
Virgin (at 35)? Uh huh!
Nerd? Double Check!
Issues to work through? Absolutely!
Slow-burn? Hell yes!
Authentic feels? Yassssss!
Noah and Adrain were so different and yet amazingly sweet together. I loved the journey they went on; it wasn't easy but the slow build made it that much sweeter. Noah was so in the closet that his closet had a closet. Adrian was unapologetic for who he was but still timid enough to not fully go after what he desires most; a loving relationship with an infinite number of tomorrows.
My most favoritist (totally could be a word) piece of the story was the ending. The "big" climax of the story didn't happen around 90% like almost 99.99999999% of books do. This one happened in the early 80%. Because of this, their relationship was able to progress and gave them time to actually work on issues, authentically. Like real life. It wasn't rushed and I wasn't craving an in-depth epilogue to figure out how they ended up.
Super enjoyable read that left me warm and fuzzy. I would definitely recommend this to all fans of warm, fuzzy, with authentic feels.