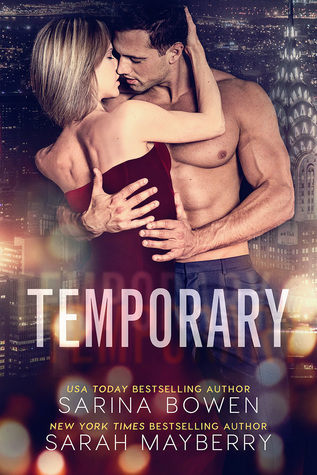 Review by Cupcake
5 Stars
I deliberated for all of about 2 seconds between 4 and 5 Stars. Who am I kidding though? I mean, really.
The stars were cinched when Callan (new name crush) started giving me Gideon feels. To be clear, he's not Gideon but he is filthy rich, has a certain reputation as well as a tendency to run roughshod over people without them realizing it, because charming and has that unexpected vulnerability that sucker punches me every time. Plus he's got an accent to add insult to all the hotness injuries his hotness is already inflicting.
Aside from all the Callan inspired swooning, I always have a soft spot for the Cinderella trope especially when the Cinderella in question isn't a pushover.
Grace is no pushover. She and her sister Olivia have been dealt a shit hand in life in the form of a mother who'd rather get high than be a parent which is how Grace finds herself the guardian of her 15 yr old sister at 25, living in a shitty and minuscule apartment in NYC barely making ends meet and hoping against hope that her dinky temp job will turn into a permanent position.
Things start to look up when Queen Vic tasks her with cataloguing her brother's estate after his death. The estate is not small which means she'll have the chance to prove herself.
Except… Callan.
Temporary started to really take off for me once the details of Uncle Jack started to emerge. Jack was gay and the black sheep of the Walker family. He left Australia in the dust as soon as he could knowing he'd never be accepted and made his way to Manhattan where he made a life for himself. He loved. He lived. He was everything to so many and Queen Vic wants to erase him. She wants to liquidate everything and fold it back into the family business which is precisely what he would never want. I cannot recall the last time I hated a character as much as I hated Queen Vic. Kudos to the authors for making even a secondary character that memorable.
Jack was also the only father Callan ever really had and he'll be damned if he lets his mother get away with this. The moments of real heartfelt pain Callan experiences endeared him to me. There may have even been some choked-upedness happening at Casa de Cupcake particularly at the rooftop scene. *clears throat* Damn feels.
Grace is sharp, recognizes there's more to Callan than meets the eye and the not so innocent flirting begins to shift into need. I really liked the flirting not that Callan has to do much, because accent. I totally respect the knee weakening capabilities of an accent and I thoroughly enjoyed the little asides where something he said, something completely ordinary like shiver a.k.a. Shiv-ah would sideswipe her and make her all puddle-y. They didn't try to fight their attraction for long. Grace knows that this is likely just a fling, just temporary and she's going to enjoy it with gusto. The chemistry between them is palpable with a couple of scorching sex scenes. When he told her to hold onto the headboard… *blinks out* wh-what was I saying?
It's well known that SB is an auto-read for me, but I'd never heard of Mayberry. They work well together with the signature well-developed and relatable characters I've come to expect from SB stirred together with Australian touches that I thoroughly enjoyed. I'm looking at you "Australians nickname everything" while side-eyeing the Vegemite and Vo-Vos.
The HEA was wildly romantic and poignant as was the resolution to the Jack storyline. While Grace and Callan's story does complete the authors left it open for a possible continuation and I do hope that comes to fruition, because I'd like to know all the things, check in on these two and maybe (hopefully) see karma come for Queen Vic. Or maybe I have a case of separation anxiety. *shrugs*
Recommend to romance fans.
A review copy was provided.