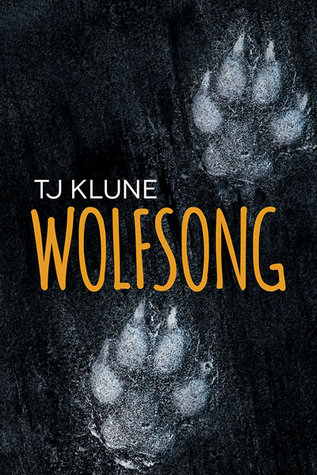 5 Stars
Joe. Ox. The Bennetts. Pack.
I LOVE this book to pieces. I could read it over and over and probably never get bored. Alright, maybe that's a bit cheesy but my love knows no bounds. I've been meaning to do a reread and decided to do an audio "read" instead. This is a super heavy read mixed with much joy, hope, and humor. Joe and Ox just make me happy whether it's candy canes, and epic, and awesome or walking into walls when Ox's attractions become fully realized. I love the pure love they have for each other that started in its simplest form and grew into something impossibly beautiful.
I'm not sure why I didn't write a full review for this when I initially read it but I'll skip out on that now since there have been some amazing reviews already written.
This was narrated by Kirt Graves. When I listened to the sample, I was hesitant. Sometimes you dig a voice, sometimes you don't and I didn't when I heard the sample. I was worried because this is an 18+ hour book and that's practically marriage proposal level commitment and I almost became a runaway bride. But, I decided to give it a shot because I needed more Joe and Ox in my life and I'm really glad I did. The voice grew on me pretty quickly. The voice of Joe as a young boy is exactly how I imagined it when he first ran into Ox. The sweetness, wonder, and awe of Joe's feels for Ox came through in this narration. The 18+ hours flew by, I'm practically married to Kirk Graves at this point, and I got to spend time with Joe and Ox. *wink*
In lieu of wedding gifts, the bride and groom(I'll speak for him) recommend that you listen to the audio. (Yep, can't hide my crazy)
Obviously recommended.