3.75 Nothing ventured, nothing banged! Stars
There were some great one-liners in this one but it's less lighthearted than Man Hands. Man Card picks up shortly after the conclusion of the first and involves the hard-nosed Ash and the guy who worships her, Braht. Who also just so happens to be her biggest rival at VanderMollen Realty.
Both of these characters have suffered hardships in their past and those hardships play large roles in the narrative. How their pasts intertwine was a clever twist that I wasn't expecting but solidified them and their coupletry in my mind.
Overall Man Card is what I would categorize as enemies to lovers lite. Yes, Ash "hates" him and puts up a decent front but she's unconvincing in her hatred especially considering every two minutes she's thinking about jumping on Braht's brat. Granted, she views this as a character flaw but try as she might, she is unable to resist him. The thing is, she doesn't trust herself anymore so she's reinvented herself as a together, self-sufficient woman who is highly organized with her color coded… everything, planner with inspirational stickers and washi tape who absolutely, unequivocally is not interested in a relationship.
Underneath the Ash-kicker exterior though something in her seems to recognize that Braht is for her and that evidences itself in little ways that add up to everything. As they become closer over the course of the story she begins to trust him and seek him out when she needs comforting. She's still take no prisoners when it comes to besting him in the real estate biz, but some part of her recognizes that Braht would never hurt her, never betray her.
Braht is one of those characters that's hard to resist. He's cocky, self-assured, charismatic and oozes confidence with his exceptional wardrobe, manscaping, excellent hygiene and constant usage of cheesy endearments. The thought that his honeybear a.k.a. Ash won't be forever his some day never enters his mind. No matter how much she snubs him, he just keeps pounding at her gates. He is a force but he's also intuitive particularly when it comes to her and I never expected to like him as much as I did.
 
Looking your best is 70% confidence, 20% raw material, 10% imported photographic lenses and 5% lighting. Pay no mind to the total of more than 100%, because in my case that's what you're getting. The poster is 105% awesome.
What these authors are really bringing to this series, aside from their chemistry, is the sexiness. If these two aren't banging each other they're thinking about banging each other. Braht even gets Ash's office supplies in on the X-rated fun! If one were to fall into the judging a book by one's cover category then one would probably believe that Braht with his penchant for spa days, mani/pedis, chick flicks and highbrow facial creams would be extra genteel when it came to visiting Pound Town for fear of mussing his hair or wrecking his manicure.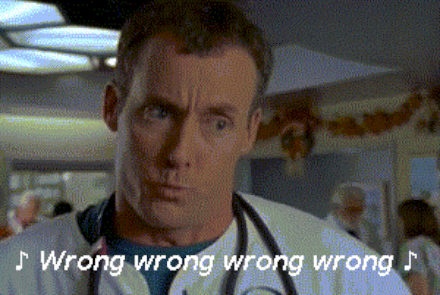 Exhibit A:
"I don't like you very much," she says in a small voice.
"You'll like me better when I've tied you to the bed in your parents' cottage."
She makes a noise that's half rage, half lust. Oh, I've got her number. I really do.
"I brought four neckties in preparation, Hermès, of course. Very silky."
The defense rests.
He may be metrosexual but he's also a "sex god in pastel", so give that man a platinum man card! STAT!
As sexy as it is it does have more weight than the first in the series. It's still captivating, not overly heavy and left me with the warm fuzzies, but I missed the levity of the first one. In addition to the evolution of Ash getting her HEA, Brynn and Sadie are still integral to the story as is Tom. There were also a couple of tertiary characters that really made an impact in Bramly and Hank. Hank who used the term "pancake sandwich" in reference to someone's balls. Werd. Now, if that doesn't leave an impression I don't know what does.
I really hope Sadie's story is next and that it's not that far off, because that Earth mother needs some happy PRONTO! I *might* have a genuine conniption if it happens to be with Mr. Pancake Sandwich, because epic.
Recommend to enemies to lovers and contemporary romance fans who enjoy low-angst and fluffy reads.
An ARC was provided by the publisher.