On His Knees by Laura Kaye: Review by Cupcake
Getting on his knees makes him question everything…and want even more…
Another failed relationship has lawyer Jamie Fielding confronting the truth—he'll never be satisfied with any woman until he admits what he needs…to submit and to be used—hard. When a friend invites him to the exclusive Blasphemy club, Jamie is stunned to find everything he ever wanted—in the fierce, ruthless hands of a man.
Psychiatrist Alex McGarry will play with anyone who craves his rough brand of domination, but what he really wants is to settle down. Which makes the submissive male he meets at his club a bad idea—the man might be hot as hell but he's also new to everything Alex has to offer. Except that doesn't keep them from coming together again and again, sating every one of their darkest desires.
Master Alex sets Jamie's whole world on fire and makes him question everything—and that's good. Because Alex won't tolerate hiding what they have for long and he wants much more than just having Jamie on his knees…
            
 2 Stars
Wellllll this sucks.
I had high hopes going in since I'd read (and really liked) Kaye before plus kink! It's glitterkink though which I should've picked up on from the blurb. My bad. Glitterkink is not my jam. The protocols and honorifics were tolerable and it wasn't overly BDSM 101 but still… glitterkink. I like the subversiveness of the club being a former church, though. That made me titter. Blasphemy indeed.
There is one force play scene that was bad wrong in the best possible way. Many things are cursorily tried and/or mentioned kink-wise-D/s, spanking, CBT, face fucking and breath play, lite bondage and humiliation, forced orgasms with mentions of orgasm denial, electroplay and impact play-but none was very inspired or intense. There was nowhere near as much PAIN as I was hoping for from a book purportedly focused on SM.
The plot is straightforward new masochist and sub meets experienced sadist and dom who is 10 yrs his senior, their kinks align and they speed race to HEAsville. Like they were on an egg timer. Fans of instalove will be delighted by this story. I found it predictable, employing a standard romance algorithm.
It's rushed which stymied my connection to both of these characters despite having access to both of their perspectives. BOOM! Jaime realizes he's bisexual. His tattoo artist offhandedly calls him a masochist and offers to set him up with a friend who's part owner of Blasphemy and BOOM! Jaime's a card carrying masochist. Master Alex shows him around on his inaugural visit and BOOM! he's ready for him to pound his virgin ass into submission. Then BOOM! Jaime's taking a fat cock like champ in every orifice and even some monster dildos too.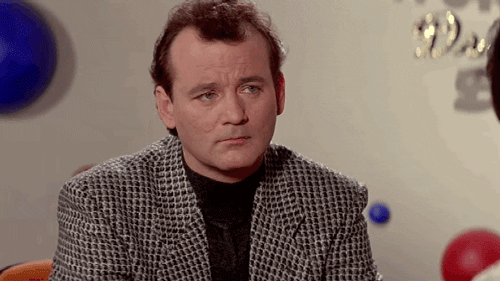 You don't want to maybe… take a breath first? I do. I need a minute. Fast forwarding through all those major life changing events not only felt unrealistic, but I felt like I was missing all the good stuff. Like development of… everything.
On His Knees is BDSM fantasy. Those who like their kink to be realistic are not going to like this. It's a quick read that's low on angst and can be read as a standalone with storytelling reminiscent of Cherise Sinclair, so if you're a fan of hers you'll probably like this.
Some positives are they have some sweet moments, I liked how tactile they were and they have chemistry, so I was leaning towards 3 stars until the conflict which was hellafuck juvenile and stupid. I can deal with some piss poor communication but this was NEXT LEVEL ridiculous, especially given that open communication is a pillar of BDSM.
Sadly, this was not super successful for me but I think the cat's out of the bag that I'm a picky bitch. There are already a multitude of glowing reviews for it so feel free to ignore me.
Recommend to fans of glitterkink, instalove and Cherise Sinclair.
A review copy was provided by the publisher.