Peter Darling by Austin Chant: Review by Lost in a Book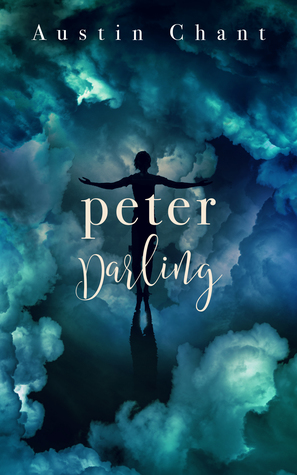 Synopsis:
Ten years ago, Peter Pan left Neverland to grow up, leaving behind his adolescent dreams of boyhood and resigning himself to life as Wendy Darling. Growing up, however, has only made him realize how inescapable his identity as a man is.
But when he returns to Neverland, everything has changed: the Lost Boys have become men, and the war games they once played are now real and deadly. Even more shocking is the attraction Peter never knew he could feel for his old rival, Captain Hook—and the realization that he no longer knows which of them is the real villain.
            
5 Stars
I'm not going to write a full review for this because I want to gush and *squee* which would probably lead to spoilers. This isn't a book you want spoilers for. I'm sure everyone is familiar with the Peter Pan stories of our youth and IMO that's the perfect amount of background knowledge to fully appreciate what takes place in this book. It truly amazes me when an author can create a completely unique world from a well know and loved story. AND… have it TOTALLY work. I adored Peter Darling. Peter is no longer a little boy and has come back all blood thirsty. I liked it. A. lot. The twists and turns the author, Austin Chant dreamed up were epic. Packed into the cheekiness and thrill of adventure was gut wrenching sadness. I felt for Peter, Hook, and Ernest. My heart broke for Peter and I just wanted to put him in my pocket and keep him safe forever and ever. I'm in awe of any imagination that can come up with this type of storytelling. I'll definitely be thinking about this book for a good long while. Excellent and definitely recommended.
Also, I downloaded the audio half way through and it was a job well done by the narrator, Mark B. Knight.