Reviewed by Cupcake
2.5 stars
Talk about a bell shaped read. I had to sit on this one a few days to really think about it. There are things that I liked about it, but the beginning and the end were rough.
Hard to Love is an apropos series title in more ways than one if you catch my drift which made my relationship with Amber… complicated. She's all bark and no bite, but she has a good heart and she keeps her head in *most* crises. I understand her defense mechanism is to be abrasive and she hides behind it but that does not change the fact that she annoyed me. Often. My annoyance went supernova at the end but I'm getting ahead of myself.
So, we meet Amber in the clink after she's been arrested for setting her ex's parents house on fire accidentally, meaning Amber's a wee bit impulsive. Ethan Vaughn comes to her rescue at the behest of Cam and Cal, who I'm assuming were the MCs of book one with Cam being Amber's BFF. Almost immediately it was necessary for me to suspend disbelief because the judge makes a stipulation of her release that she live with Ethan.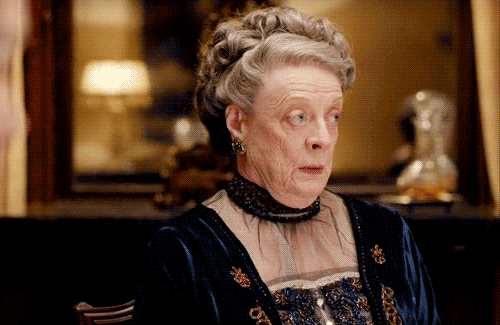 Alright. Whatever. Pressing on.
Ethan is old money and there's definitely a Cinderella undercurrent happening that appealed to me. What we get of Ethan I liked, but he is a little cookie cutter, perfect male specimen and whatnot.
Amber narrates this story and she is funny. There were moments when I lol'd at her antics, sayings, nicknames for Ethan and general attitude. The "hot pocket/corn dog" scene made my sides hurt. She's gaga over Ethan and they begin to engage in the cat and mouse game of taunting each other. They banter. They're witty. They kind of drive each other crazy. The tension builds. They become friends. He introduces her to his family and p.s. the grandma is a hoot! Their relationship is well developed. It's good stuff. It had 4 stars in the bag at this point.
It was pretty clear to me that Ethan is head over heels over her even without his POV, so when he suggests they become friends with bennies I was taken aback. I struggled with why he didn't lay his cards on the table, but the more I pondered his decision the more it made sense. He didn't think he had another option. All's fair in love and war and all that jazz.
Why, you ask, did he feel that way? BECAUSE OF HER! And this is where it started to fall apart.
My first issue, which is petty of me and I totally recognize that, is as the tension builds and builds until over 70%, all that time she's talking about what she wants to do to him, that the things she would do to him are illegal in most states. I gotta tell you I was getting primed for some epic Bone Zone shenanigans. So when there was a little dirty talk from him, a few thrusts, an ass grab and then the big O I was flabbergasted. Where'd the dirty, naughty girl go? Where'd the girl that was going to rock his world go? It's not like I was expecting her to dom out on him or anything, but I at least thought she'd give as good as she got. I also expected it to be hot. A couple of thrusts does not a hot scene make. For me.
Between the lame sex and the antics at the end this thing was dead in the water before I knew it. SPOILERISH He makes a mistake, there's no doubt about that, but her reaction is so ridiculous I don't even have words. One of my pet peeves is people who don't take responsibility for their own actions and Amber created this shit storm with her game playing and deceit, leaving him with few options. At least he apologized and owned his shit though, whereas she plays victim and freezes him out.
For someone seemingly so intelligent to be so obtuse not to mention intractable was too much for me. The OTT cheesy AF ending was the cherry on top of my what the efff sundae.
Lastly, I hope there was a thorough once over before it was officially released because there were A LOT of mistakes. I also thought she was too young for some of the movie references, though she is an actor so… possibly?
Anyone interested in reading this I would encourage to look at other reviews because I'm definitely in the minority. There are things that the author really excelled at but the drawbacks are leaving me confused as to whether or not I'd be interested in trying her again.
A review copy was provided by NetGalley.