It's highlight time again. I've been consuming way more looks lately than I have time to review (I'm sure there are lots of amens regarding that situation) but I've listened/read some really awesome books that should still get their time in the sun.
Autoboyography by Christina Lauren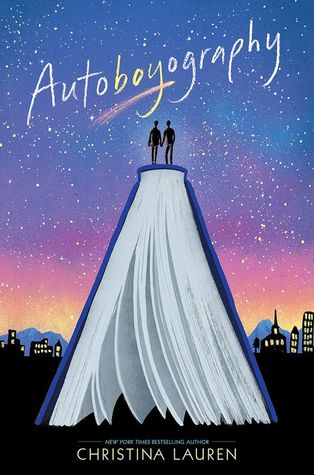 Rating: 4.5 Stars
Narrator(s): Deacon Lee & Kyle Mason
Review/Thoughts:
Autoboyography is everything I love about YA & Coming of Age romance. The self discovery, teen angst where all of the feels are magnified and I just can't help being on edge and feeling everything with them. First loves, first heartbreaks, etc., it's a universal language because no matter how young or old, most of the population has been there at some point. The feels of an LDS character accepting himself for who he is and not the hate his "church" spews added so many gut clenching moments that I wanted to curl up. I'm really thankful for the HEA and wouldn't complain about having some updates about the MCs.
The audio was great and I really enjoyed the voice used for Tanner . The POV change for Sebastian at the end was a bit off but overall the narration really worked with the story.
Wanderlust by Lauren Blakely:
Rating: 4 Stars (Take this rating with a grain of salt… it should probably be higher but I was suffering from an epic book hangover)
Narrator(s): Richard Armitage, Grace Grant
Review/Thoughts:
I listened to Wanderlust after the Strange the Dreamer series which was probably a mistake. While I really enjoyed this book, I was still hungover from the series I had been engrossed in. Joy and Griffin are very compatible characters (and hot af together). I love that Joy is this smart ass (and super smart) Texan who is independent and makes the most of each moment. Joy and Griffin complement each other and neither person needs the other to *fix* them, just time to find themselves in the loveliness that is Paris. I wanted to roll around in all that is Paris while listening to this book. Between the setting so meticulously detailed and the narration…*day dreams*
The narrators are amazing and I could listen to Richard tell me stories all day every day. That accent…