Man Cuffed (Man Hands #4) by Sarina Bowen & Tanya Eby: Review by Cupcake
Blurb:
A new comedy from the USA Today bestselling duo!
Mac
A good cop can always spot trouble. That's why my senses started pinging the moment I met the hottie next door. The neighborhood may never be the same. First she confuses me for a male stripper and tries to remove my uniform. (The guys on the force will never let me live that down.) And then there's the breaking and entering.
I don't know what to do with her. My libido has a few ideas of its own, though. Bad, bad ideas.
Meg
Hey, it's not my fault that Hot Cop's nightstick gets excited every time we see each other. And I can't help that someone broke into his apartment.
Fine—that last thing was totally my fault. And I intend to make amends. So when he needs a date for his sister's wedding, I'm there. This is right up my alley. I'm an actor. By the time it's over, his entire family will believe we're a couple.
Even him.
Warning: may cause unrestrained giggling in public. Contains: a bridezilla with a turkey leg, a flash mob, and a growly hero.
            
After dwelling on this for a few days I've decided to go with 3.5 stars.
Why, you ask?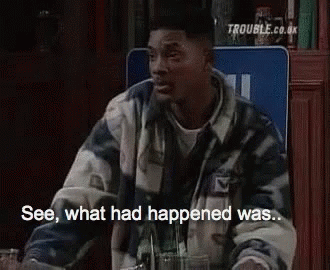 It started off great!
Meg is sassy and snarky and full of life. Being inside her head was a hoot that I enjoyed immensely. She made me laugh on multiple occasions and that is always a win in my book.
Mac, for his part, is… grump adjacent. He's circling the grump block for sure but he didn't quit grump out enough for me. I more just felt badly for him after the life event he endured.
He is a big un which is another winner for me and he likes to boom boom so things, like I said, started off grand.
Meg and Mac become neighbors and since Mac likes to boom boom she can hear his… skillz through the thin as paper wall they share as well as his dirty talking bossiness!
They clearly have a spark and I enjoyed the balance that they bring and how they seem to bring out the best in one another.
But when it came to their own boom booming I felt like there was this promise of Olympic level fireworks but what actually happened was one weak-ass sparkler.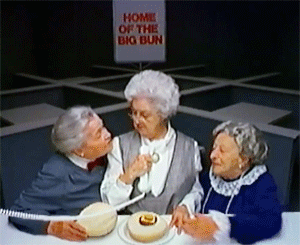 I also feel like the story fizzled or maybe the denial dragged out so long that the change of heart seemed a little bit too fast and a little bit unbelievable.
Still a fun and lighthearted read. SB and Eby make a good team and I thoroughly enjoyed the new characters that were introduced and am hoping they will make an appearance in upcoming stories.
An ARC was provided in exchange for an honest review.